August 26, 1987
Memories of Grandma's
House Bring Sweet Dreams
By ELEANOR S. MARTIN
As I stepped through Grandma's kitchen door there was a warm, wonderful, tantalizing smell as she was taking an apple pie laced with cinnamon out of the oven and placed it on a shelf to cool.
When she was ready to serve it, she would always say, " Eat the crust. It will make your hair curly."
I wondered why she never wrote a cookbook; word of mouth was not enough for one as talented as she.
There is nothing wrong with corned beef and cabbage or soup beans and cornbread, but there are times when we are in the mood for something different. And while turning the pages of some of my daughter's cookbooks (fourteen last count) we are excited to find a recipe, just like Grandma used to make it.
I'm partial to Cissy Gregg's cookbook. She was food editor for the Courier Journal for many years. The recipes I have tried turned out near perfect, but if you are short of butter and eggs, better not try it.
Grandma always won praise for her old fashion sugar cookies, she kept them on a high shelf, but we learned to manage – there were always kitchen chairs.
An apple house was built on a hill and a keg of sorghum molasses was stored there, the stopper came out, and a stream of molasses came slowly but surely down the hill reaching almost to the kitchen door. "I didn't do it, I didn't do it" the children all said in unison.
"Of course you didn't," but she knew the answer, "For breakfast, I'll make some brown sugar syrup for your pancakes."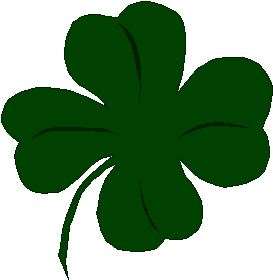 I remember sitting on the doorstep tying clover chains sometimes reaching as far as neighbor's yard, and to find a four leaf clover would bring you good luck the rest of the year, or you might find a four leaf clover pressed between the pages of a book of long ago or valentine of red roses, pressed lovingly from your first date.
There were two things I was afraid of - Indians and whippoorwills. I would never sit with my back to an outside doorway. It might be the time when Indians would come galloping in, beating tom toms and giving a war whoop, or so I thought.
I would ask Grandma "Are the Indians still around?" "No child. No!" That was a story of long ago. We still have Indians, but they are no problem today. Sometimes maybe there is a misunderstanding or territorial rights." Indian stories have always fascinated me.
The whippoorwill's call was so lonesome it made me lonesome too. Where is that lovely songbird the mockingbird?
Sitting on the porch with Grandma, the welcome breeze blowing through our hair, we have many things to talk about with always a shoulder to lean on. As the day is ending we hear in the distance the tinkle of cowbells on the hills; peace and quiet seem to descend upon us.
The cicadas are gone now, but other night sounds are creeping in, the moonlight is filtering through the magnolia tree, casting long shadows on the lawn. It has been a good day.
"Memories are woven by years, and they seem to hang against life's background like Old tapestries"- Southern Living.
The fireflies are out in numbers, reminding us it s bedtime, and now as I lay my head on the pillow tonight I'll probably be dreaming of another day at the farm.


| | |
| --- | --- |
| Schuyler and Mary Eleanor on their wedding day June 12, 1920. | |
| | |
| --- | --- |
| Schuyler Shelby Martin and Mary Eleanor Scott- He loves me, he loves me not, he loves me… | |


Wedding party for Schuyler and Mary Eleanor at the Big Spring Methodist Church June 12, 1920. Reverend Ivan Allen conducted the ceremony.

1st row, 3 girls in front L to R: Louise Morris, Dorothy Miller & Lucille Martin.

2nd row, 2 girls behind: Lula May Miller & Jeanette Morris.

3rd row, boy and girl to the right: William Miller & Jenny Miller.

4th row: Mable Trent, Maude Scott, Clare Morris & Suenette Miller.

5th row: Shelby Best, Elizabeth Morris, Schuyler Martin, Mary Eleanor Martin, Viola Eddleman, Lenord Trent & Leah Meador.